Another lost blog. The common link is the dodgy wifi at Montanejos; lovely walk, nice town, great hotel, but dodgy wifi and two lost blogs.
Anyway, let's try a 2nd time..... Tuesday was a relatively short walk. Had plenty of time for a quick look around Montan before we left, particularly the monastery which our hotel was attached to, wonderful building currently being restored.
Montan
Climbed up the road just outside village and then off road and down into a valley. Nothing out of the ordinary but very pleasant.
After climbing up the other side you start to get glimpses of some dramatic cliffs to the north through the trees. After a few kilometres the forest road peters out and turns into a trail. You're then taken around the side of gorge, half way up, on the most dramatic path of the E4 so far. Perfectly safe as long as you're careful but you need a head for hights as your sense of perspective struggles to handle the sheer cliffs above and the huge drops below you. Brilliant scenery.
Barranco de la Maimona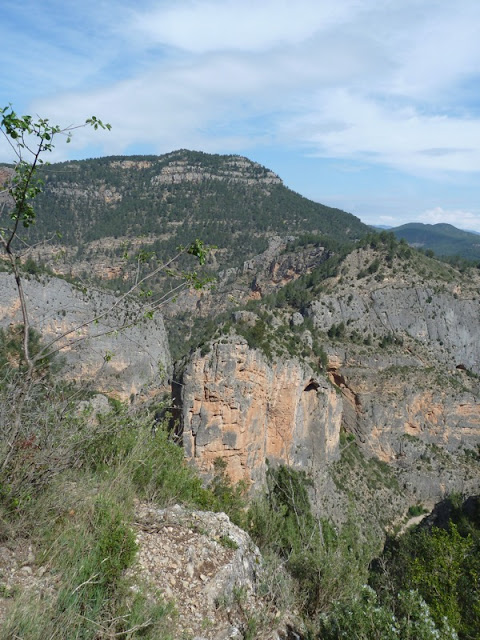 More Barranco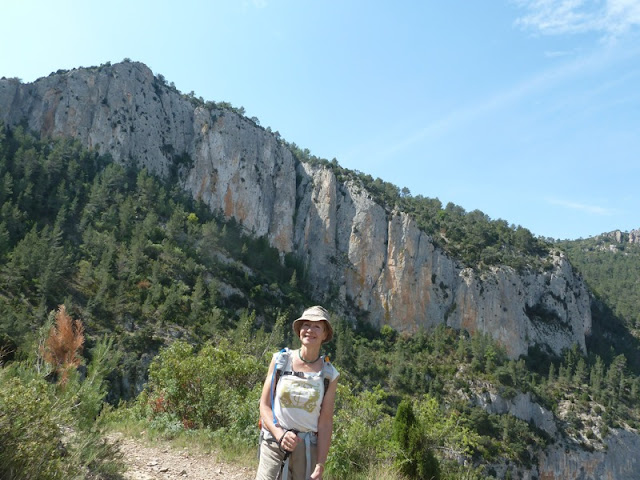 And more Barranco de la Maimona
The path finishes all too soon and it's a short walk down into Montajanos. We stay in the Casa Palacios, a nice hotel built around a Moorish tower next to the church. From our room you had a view of the river which has natural swimming pools amid beds of reeds. Strolling round the town later we saw a fabulous skinny bridge-cum- aqueduct which could take you off on a different GR trail to the South East.