After a long one yesterday a short one today. About twenty kilometres and a five hour walk. Just as well because have just worked out that from the Kektura schedule that tomorrow's walk is 50 kilometres long. Must admit I'm a bit confused by the distances, when I did my planning back in the UK I had come up with a slightly more manageable 43 kilometres.
The highlight of today's walk was the summit of Koris-Hegy which at 709 metres is also (I think) the highest point of my walk in Hungary. Involved a nice gentle walk up the hill and an equally gentle walk down the other side. The whole of the mountain is a mass of wonderful beech trees. At the top there was a look out tower from which there were views south, south west, of the walk through hills I did yesterday and north across plains. The most prominent feature was the communication globe immediately next to the tower.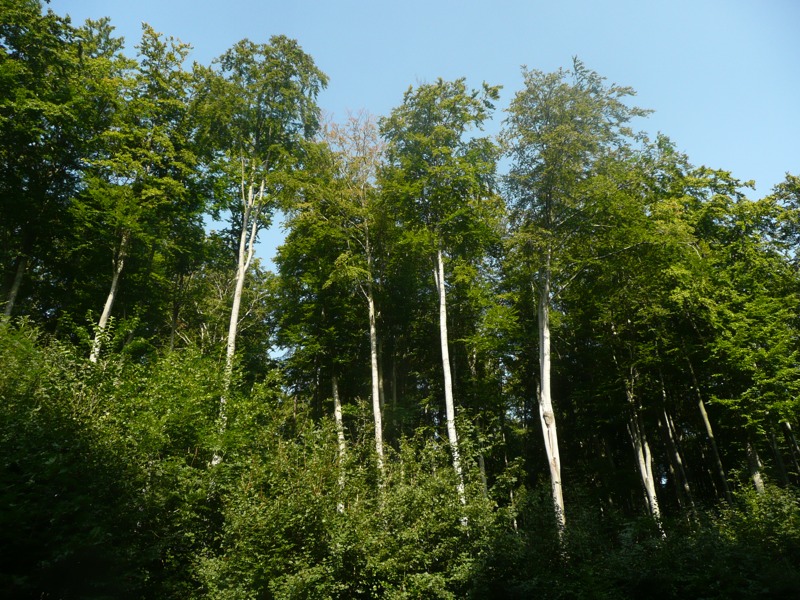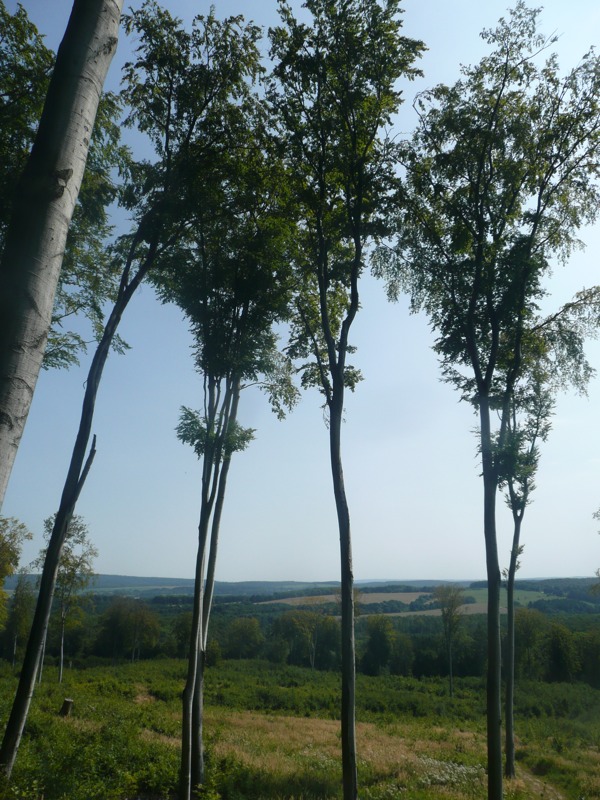 Koris-Hegy
The only significant settlement I went through today, on the way to Zirc, was Borzavar, a village with a couple of bars and a hotel.
Zirc itself is a much larger town with some fairly grand baroque style buildings in the middle. Has all the facilities and plenty of accommodation.